Photographer Business Tools
Not sure where to start with getting your photography business organized? Discover some tools and software I use to master a photography business.
After deciding to become a Portrait Photographer, I spent countless hours exploring numerous photography tools and CRM's. The searches and trials led me to some tools I enjoy.
When starting out as a photographer there are a lot of questions to ask yourself such as: What camera equipment and gear should I use? What do I want to specialize in? Who are my Ideal Clients? How do I provide services to my clients? How do I share the Images I take?
Finding the answers requires research. A search online for "Photography CRM" or "Photographer business tools" produces many results and it can feel overwhelming. You need to decide what are the most important features you need to start your services, evaluate the cost differences, think about the client side and their possible needs...and it goes on. You can use my suggestions here as a starting point. Feel free to use my referral code links to get bonuses when creating your accounts.
Below are some services I currently use (and some others I've explored) with info on features. Most of them have Free trials, all of them allow you to choose payments as monthly or annually. I have not found one photographer platform that has absolutely everything and is perfect, it's more about finding the right combination of tools for the best price that suits your needs at the moment with the possibility to grow. If you go through or make a purchase via my affiliate or referral links, you may receive a discount or bonus to a program and I may receive a commission or reward from a recommended service provider at no additional cost to you.
Tool.s for your Photography Business Needs
Instaproofs has 4 plan options with increasing services depending on your photography business needs.
Starter ($0) : online client gallery with 15gb and gallery store for print orders.

Creative ($9-10/mo) : client gallery with 75gb, online store for prints, client invoicing, and contracts.

Professional ($21-25/mo) : Client gallery with 300 gb, online store for prints, invoicing, contracts, booking, and questionnaires.

Studio ($34-40/mo) : everything from the professional level with increased gallery storage of 600gb.
The great thing about Instaproofs is that the CRM and booking process flow well for the photographer and client.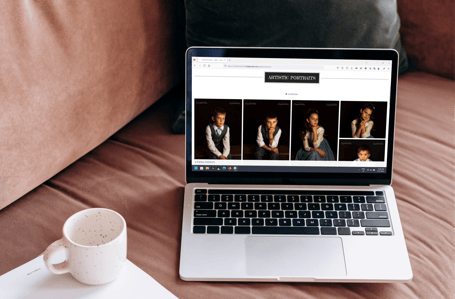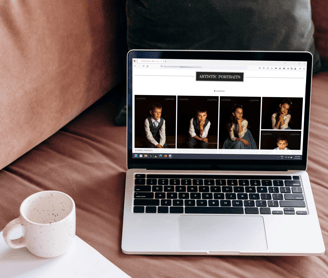 For example: You create a full or mini session with booking date(s) & Time(S) options, then when you advertise the session(s) with a link it takes the client to the booking page. During the booking process they choose the date and time, complete a questionnaire (if you want), sign the contract, and make the payment while scheduling the session. Once the session is scheduled it automatically creates a client gallery for you to add portraits to. After the photo session, you add images to the gallery and determine settings. If you have the store setting on then it is automatically available for clients to download and/or make purchases through your lab partner who ships to them (or you if you want). You can choose whether to offer any free downloads and how many if you do.
The online store gives you many professional print labs to choose as a partner and the ability to set your prices. You can also create special print packages with multiple or even a single image. Instaproofs links with Stripe for collecting payments which can be integrated into bookkeeping software.
What's Missing: Instaproofs does not include a website (it does have landing pages for galleries and booking). There is no financial management other than reports for tracking sales, for that you will need a separate accounting software.
Use my referral link or provide my email theartsytog@gmail.com in the 'referred by' section to receive an additional 2GB of storage on your new account.
While I don't currently use Pixieset, it is a great CRM. Pixieset has multiple options allowing Photographers to choose only a service at a level they need or use the whole Suite.
Client Gallery ($0, $8, $16, $24, $40/mo) has unlimited client galleries, an online gallery store for print orders, and mobile gallery Apps.

Website ($0, $12, $18/mo) has pages and blog

Studio Manager ($0, $12, $18/mo) has invoices, contracts, questionnaires, booking and payments.

Suite ($28, $38, $55/mo) includes all services at varying levels.
You can use limited Pixieset services for Free on all tiers with no time limit. It is a great starting CRM for those who don't have many clients, need a CRM to book, take payments, complete contracts, and deliver images. The more you grow, you can upgrade what you need or get the whole suite.
The downside initially for me was that it lacked booking. Now it has booking, but the feature does not include contract signing. Making you do those steps separately and the potential of clients not signing contracts at all after booking. Pixieset also does not have financial management other than tracking payments, so you will need a separate accounting software.
Sign up through my link and you will get a bonus 250 MB added to your 3 GB of free storage.
Editing Software:
Skylum: Luminar
Skylum is the maker of the world-renowned creative photo editing software Luminar. They have two professional photo editing software depending on the editing need, Luminar Neo and Luminar AI, both of which are easy to use and have intuitive AI-powered controls. Skylum programs work on both Windows and MacOS.
Luminar Neo is more robust. Neo also uses AI to automate manual tasks and reduce complexity while providing an abundance of AI powered tools to allow more flexibility and creativity. Images can have multiple layers with masks, the sky can be replaced, weather affects and/or light sources added, powerlines removed, and the list is only limited to your ability and imagination. I use Neo for more in-depth editing of photos.
Luminar AI is the first fully AI-powered imaging software that reduces workflow by automating common manual tasks and reducing photo editing complexity. There are less features than Neo because it is a slimmed down program. When photos are good straight out of the camera and need just a few minor corrections, this is the perfect editing software to use. Using either AI or Neo gives me freedom to create beautiful portraits.
You can purchase either Luminar product or choose an annual subscription plan. Skylum offers special discounts throughout the year but the biggest discount is around Black Friday.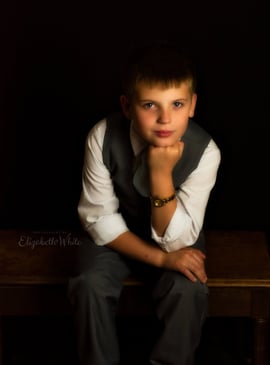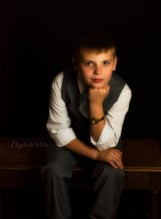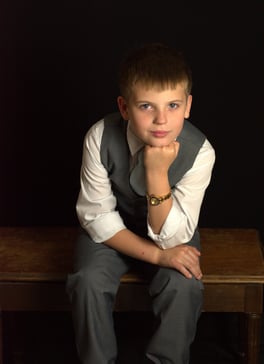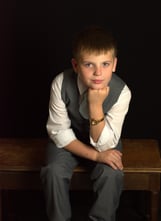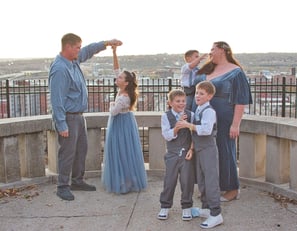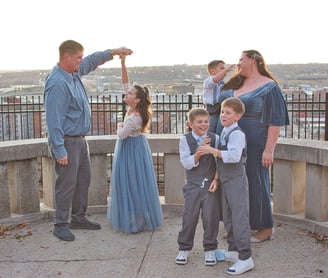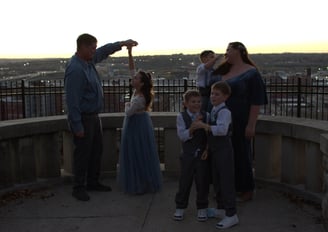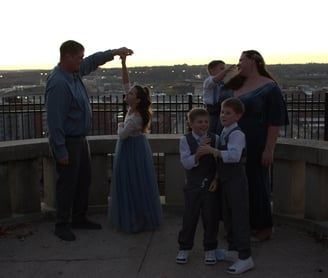 Use my affiliate link to do a trial version of Luminar Neo. Keep an eye out for specials and you will really be thankful.
You are experiencing Zyro right now.
Some photography CRM's include a website for you to build and showcase your portfolio or packages, until you decide which one you will use long term it may be best to build one separately so you can change your CRM if needed and not have to rebuild your website each time.
Zyro offers two plans but advertises discounts during the year (black friday is the best time to lock in a long-term plan for super cheap). You can also choose a free trial to see how you like it before committing.
Website ($11.99/mo) : website, free domain for a year, blog, and marketing integrations.

Business ($14.99/mo) : website, free domain for a year, Blog, marketing integrations, and eCommerce tools for selling, collecting payments and booking.
Building the Zyro website is a 'Drag and Drop' style and super easy. Zyro is also continuously upgrading and looking for feedback.
To solve the problem of it not being a part of my CRM, I have links to my CRM booking and created a page for my Client Gallery Links. You could also create a direct link to sites through the header. I built a Client Gallery page with individual gallery links so I have the option of linking to other CRM galleries if I decide to change.
Use my referral link below to get 3 months free when you purchase a yearly (or longer) plan.
Hurdlr is known as an "Automatic Business Expense & Mileage Tracker". There are three plan options, one of which is Free, and the program is tax deductible. I also like that it has a mobile app to help with tracking on-the-go expenses/income/mileage.
Free ($0) : track income and expenses, mileage tracking, Tax calculations, reports.

Premium ($8.34-10/mo) : Unlimited mileage, income and expense tracking, Tax calculations.

Pro ($16.67/mo) : invoicing, accounting, reports, invite accountant, annual tax filing.
This simplified software is geared more toward freelancers, solopreneurs, and independent workers. It integrates with Square, Stripe, Paypal etc to help track finances. That means it works with Instaproofs and tracks session fees and sales.
Check out Hurdlr through my Affiliate link below.
Bookkeeping software:
HurdLr
Bookkeeping is not my area of expertise so I have to rely on a program. There are so many options out there to explore it is overwhelming. Zoho Books has six pricing plans, ranging from Free to plan for large businesses.
Free ($0) : Clients, invoices, payments, expenses and mileage tracking, bank and credit account charts, reports, and 1099's,

Standard ($20/mo) : Adds tasks, time sheets, billing, sales tax tracking, and customization.

Pro ($50/mo) : Adds even more such as orders, price lists, stock trading, bills, etc.

Premium, Elite, & Ultimate ($70-275/mo) : extensive list of tools geared toward larger businesses.
Books is only one Aspect of Zoho, there are more Software integrations that you can include that are also free or a small fee to build on and meet your needs, one is Zoho Expenses. the Expenses software has 4 options: Free, Standard ($5/mo), Premium ($8) and Enterprise ($12). This is a great integration to Books for growing a freelance business that includes receipt storage and mileage expenses. Zoho Books also integrates with payment options such as Square, Stripe, Paypal etc.
Zoho Books is more complicated than Hurdlr because it offers more, even at the free level. If you need something simple, check out Hurdlr.
Bookkeeping software:
Zoho Books